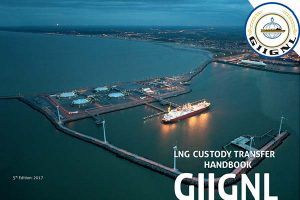 The 5th edition of the LNG Custody Transfer Handbook was published in March by the International Group of Liquefied Natural Gas Importers (GIIGNL).
The handbook covers best practice and guidance on the equipment and methodology for determining the thermal energy of liquefied natural gas (LNG) transported by ships.
The use of ISO 10723 performance evaluations is stated in the Gas Analysis section of the handbook: "Because the assumed response function can differ from the true one, type 2 (single-point calibration) analyses can have non-linearity errors, which shall be evaluated by means of a multi-point performance evaluation carried out in accordance with ISO 10723". The GIIGNL handbook also specified the use of traceable calibration gases prepared according to ISO 6142 and calibrated according to ISO 6143.
EffecTech offers ISO 17020 accredited inspections and ISO 17025 accredited calibrations in accordance with ISO 10723 for LNG and natural gas and provides high quality traceable ISO 17025 calibration gases to help customers avoid serious financial mismeasurement. The accreditations provide traceability and accuracy through peer-reviewed procedures which give confidence to our customers in the services offered. For more information, contact us at sales@effectech.co.uk
GIIGNL promotes the purchasing, importing, processing, transportation, handling, re-gasification of LNG and its various uses and has a membership made up of LNG companies from the Americas, Asia and Europe. To find out more about the organisation or to download the handbook, visit their website: www.giignl.org