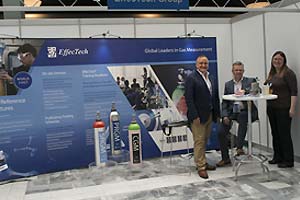 NEN and ISO/TC 158 (the ISO technical committee on analysis of gases) hosted an excellent 9th Gas Analysis conference at the Rotterdam World Trade Centre last week.
The event was a success for EffecTech with a stand at the exhibition and three
papers featured in the Laboratory and Procession Analysis session as well as one poster. Business Development Director Dr Paul Holland also chaired the Energy Supply Chain session on Wednesday 14 June.