COVID-19 response
The EffecTech Group's response to the current outbreak can be found on the new COVID-19 update page
EffecTech is staying COVID-19 secure in 2020.
This statement is also available to download: Staying COVID-19 secure in 2020 (.PDF)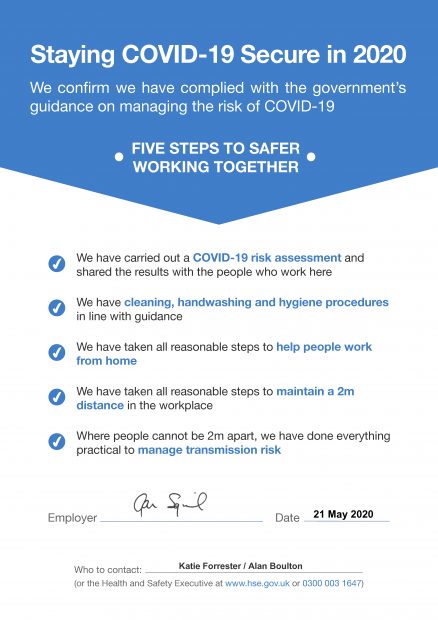 If you have any queries about an order or a site visit, please contact us at +44 1889 569229, or email info@effectech.co.uk for more information.
Thank you for continuing to support EffecTech
What EffecTech can do for you
Find out about EffecTech's commitment to excellent quality and service for customers worldwide in our video
EffecTech® is the global leader in gas measurement, providing accredited inspection, calibration and testing services to the energy and power industries for gas quality, flow and total energy metering. Our highly trained and experienced staff provide fast and effective solutions to your fiscal, regulatory, contractual, safety and environmental gas measurement requirements.
EffecTech operates from Staffordshire in the UK, from Tarapur in India and from Ras Laffan in Qatar offering UKAS accredited calibration and testing laboratories at all sites. EffecTech also supports agents and distributors in other key countries to service the needs of specific local markets. From these locations, EffecTech is able to supply high-quality products and services to customers all over the world.
For more information about our products and services, please contact us.
If you would like to provide feedback to EffecTech about any aspect of our service, please complete our customer feedback form.

---
Revised May 2019
As you browse this brochure you will realise that everything we offer here is covered by one or more of our quality accreditations awarded by United Kingdom Accreditation Service (UKAS).
EffecTech newsletter
EffecTech distributes a quarterly newsletter featuring the latest company news, white papers covering a comprehensive range of gas quality measurement topics, and details about our products and services.  If you would like to receive this newsletter you can subscribe here or read past issues here.
EffecTech takes the privacy rights of customers and suppliers seriously – find out more about how we handle customer and supplier data here.
Video – About EffecTech
Find out more about EffecTech's commitment to quality and service for customers all over the world.
Find out more about the benefits of using EffecTech's calibration gases
See a full list of our accreditations