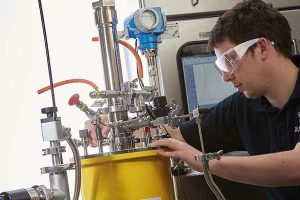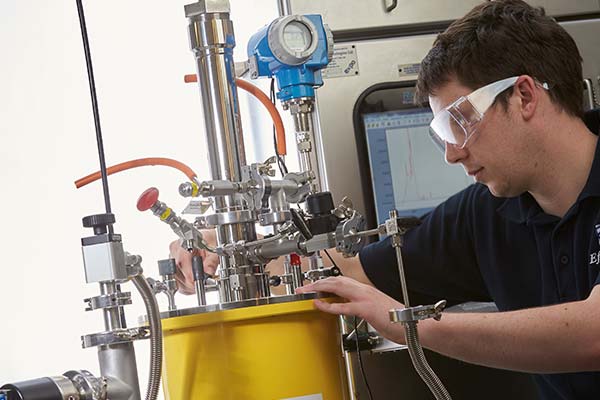 EffecTech has been awarded ISO 17025 accreditation from UKAS for the calibration of Liquefied Natural Gas (LNG) analysers.
The calibration method uses reference liquid mixtures which are prepared cryogenically in a bespoke cryostat. This accredited method provides, for the first time, chemical traceability for instruments measuring LNG composition directly (without the need for a vapourisation stage). 
To find out how EffecTech can help you calibrate your LNG analyser, contact us.
Click here to see EffecTech's ISO 17025 scope.
EffecTech developed the bespoke facility for the calibration of LNG analysers at its specially designed research laboratory in Uttoxeter, UK. The research team was led by Dr Paul Holland, Business Development Director, with Drs Gergely Vargha and Joey Walker.
Bespoke LNG Consultancy
EffecTech is at the forefront of LNG quality measurement techniques and would like to work with partners in industry to develop LNG gas quality measurement standards.
If you have a project you would like to discuss, please contact us.