In order to facilitate ongoing growth, EffecTech now has a dedicated building for its Logistics department and work is now underway to transform the new facility into EffecTech's hub for all deliveries and collections.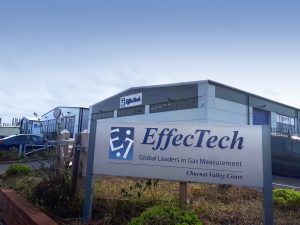 The new building, now called Churnet Valley Court, is on the same campus as EffecTech's head offices in Uttoxeter.
In addition to this facility, EffecTech will also be expanding its Production department during the spring to support the continuing growth in calibration gas sales.