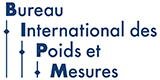 On 16th November 2018, measurement scientists from more than 60 countries voted to redefine the kilogram, the ampere, the kelvin and the mole for the International System of Units (SI).
The vote took place at the General Conference on Weights and Measures (CGPM) at the Palais des Congrès in Versailles, which is organised by the Bureau International des Poids et Mesures (BIPM).
The revision of the SI is intended to ensure that the SI continues to meet the needs of science, technology, and commerce in the 21st century.
In the revised SI, four of the SI base units, the kilogram, the ampere, the kelvin and the mole, will be redefined in terms of constants. The new definitions will be based on fixed numerical values of the Planck constant (h), the elementary charge (e), the Boltzmann constant (kB), and the Avogadro constant (NA), respectively.
The changes will come into force on 20 May 2019.
Visit here to find out more about why the SI units have been redefined and the work carried out by BIPM.