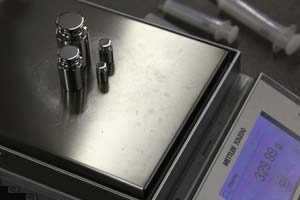 EffecTech have been granted accreditation by UKAS for the preparation of primary reference gas mixtures (PRGMs) by high precision gravimetry. This is the first such accreditation of its kind in the world to be awarded to a company outside of National Metrology Institutes (NMIs).
PRGMs offer the best (lowest) commercially available uncertainties because they are prepared gravimetrically strictly according to ISO 6142 Part 1. Rigorous purity analysis of raw materials in combination with highly accurate weighing procedures ensure world leading reference values and uncertainties.
The latest schedule of accreditation can be downloaded from the UKAS website.