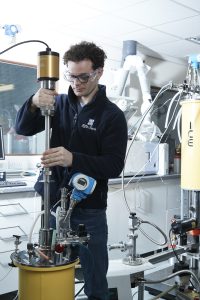 Dr Joey Walker, Technical Support Engineer at EffecTech,  has had his paper, New Facility for Production of Liquefied Natural Gas Reference Standards published in the Journal of Natural Gas Science and Engineering.
The paper is available for free download for until 18 January 2020 on the Journal website.
Dr Walker, who is now a Principal UK Expert in natural gas and LNG metrology, was awarded his Engineering doctorate in 2018, based on work carried out at EffecTech's Research and Development Facility.