Gas chromatography is the most commonly used method for gas quality measurement. The gas quality data produced by a gas chromatograph (GC) when combined with the flow data determines the financial value of the gas. However, the theoretical details of the technique are not generally understood by the industry. Therefore it is important that technicians and managers have a clear understanding of gas measurement as well as being able to identify and resolve issues.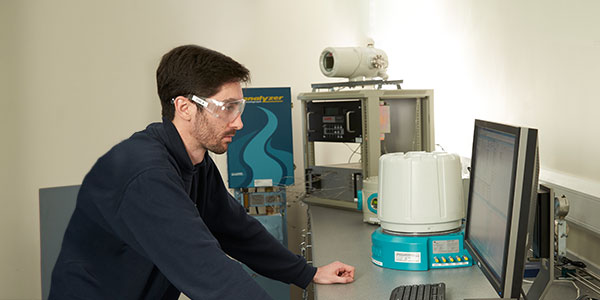 This course is for: technicians, engineers and managers working with process or laboratory gas chromatographs who require a more detailed understanding of the theory and practice of how and why gas quality is measured and what is considered best practice.
Laboratory or Process Gas Chromatography?
The course can be tailored to suit the requirements of technicians and engineers who use process GCs or scientists who use laboratory GCs.
Course Content:

Introduction to Gas Quality – what it is and why we measure it
column performance
column tactics
Natural gas analysis – ISO 6974 suite of standards
Calculation of composition and properties
Response characteristics
Natural gas sampling
Troubleshooting guide
Chromatography
principles and hardware
For more information, please contact us.
Course requirements:
All participants will be asked to complete a short questionnaire detailing their previous GC training and experience in advance so that the course materials can be matched with their knowledge level.
Attendees will need to bring a laptop with Microsoft Excel installed and have a basic understanding of how to use the program.
Training delivery
All of EffecTech's training courses can be provided in Uttoxeter, online, or at a customer site on request. For online delivery, students can witness practical demonstrations using the range of the gas chromatographs EffecTech maintains in-house, which are most commonly used onsite and in laboratories. Students can request demonstrations of the instrumentation most appropriate to their needs and trouble-shoot problems with the trainers. Theoretical aspects of Gas Chromatography and the calculation of physical properties will be covered.
For more information, please contact us.