EffecTech's expansion plan to support continuing growth is progressing successfully. EffecTech now operates across three buildings at its Uttoxeter campus in the UK.
Logistics – Churnet Valley Court
EffecTech's dedicated Logistics Department building is now open for business! Churnet Valley Court has increased storage capacity for cylinders, as well as a dedicated office for the four members of the Logistics Department.
The full address for all deliveries and collections:
EffecTech Limited, 1 Churnet Valley Court, Dove Fields, Uttoxeter, Staffordshire, ST14 8HU, United Kingdom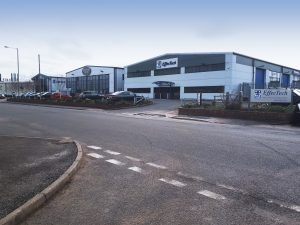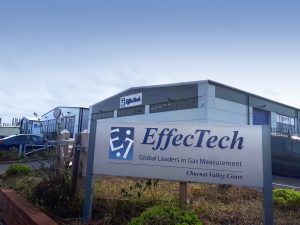 Production facilities expansion
EffecTech is also expanding its production facilities to support continuing growth in calibration gas sales. To accommodate these developments, the Production Department will be moving to the Cowper Building (formerly 4 Churnet Valley Court) which also houses EffecTech's research and training facilities. Work is underway to convert what was previously the logistics warehouse into a production facility and is expected to be completed by the autumn.
Production will continue to operate in the existing facilities until all works are complete and operational so these changes are not expected to affect manufacturing lead-times.
The Cowper Building
These recent expansions to EffecTech's facilities provided an opportunity to rename EffecTech's research facility, after Chris Cowper, a long-standing EffecTech consultant and gas quality expert, who sadly passed away in 2017.
Dove House
EffecTech's Head Office is also scheduled to undergo renovations once the work on the Cowper Building has been completed. The Laboratory Services Department will be expanding into the space vacated by the Production Department, again to accommodate increased demand for EffecTech's ISO 17025 accredited calibration gases.