Interested in enhanced cylinder stability for your application?
EffecTech's Research and Development Laboratory has developed a new proprietary method of cylinder passivation which provides enhanced cylinder stability for reactive components.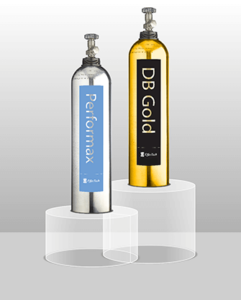 EffecTech can supply
empty cylinders for filling
mixtures in Performax and DB Gold (where they are covered by our scope of accreditation)
to determine which cylinder passivation treatment is most suitable for your requirements, please contact us.
The cylinder treatments available:
Performax, which is suitable for mixtures containing sulphur
DB Gold, which is suitable for mixtures containing

formaldehyde at ppb levels

ozone precursors at ppb levels
Cylinder sizes available
Performax is available in

1L, 5L, 10L, 20L and 50L Luxfer cylinders

DB Gold is available in

5L and 10L Luxfer cylinders